Victorious El Segundo Advances to Little League World Series US Championship
The exceptional team representing El Segundo emerged victorious with a 2-1 win against Washington, propelling them to the U.S. championship showdown in the Little League World Series.
Next up, El Segundo is set to clash with the formidable all-star squad hailing from Needville, Texas on Saturday. This match will determine which team secures a coveted spot in the world championship game. The eventual U.S. champion will then go head-to-head against the victor of the international championship clash taking place on Saturday between the teams from Taoyuan, Taiwan, and Willemstad, Curacao. The ultimate world championship face-off is scheduled for Sunday.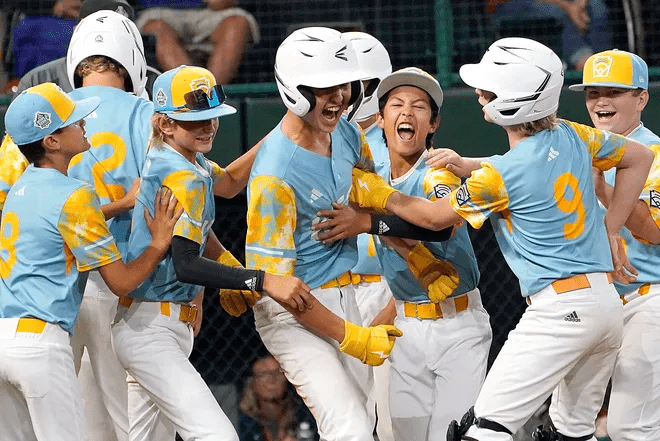 During Thursday's game against the Northeast Seattle Little League all-stars, El Segundo took an early lead. In the first inning, they managed to capitalize on a bases-loaded situation and scored a run through an infield hit. Continuing their momentum, El Segundo extended their lead to 2-0 during the second inning with a well-placed hit that brought a runner in from third base.
Washington put up a strong fight and loaded the bases with two outs in the sixth inning. However, El Segundo remained composed and secured the final out, clinching a hard-fought 2-1 victory.
Throughout the tournament, El Segundo has demonstrated their prowess, boasting an impressive 4-1 record. Their lone setback came at the hands of the Texas team.
Congratulations El Segundo, California on your incredible victory in the Little League World Series! Your dedication, teamwork, and perseverance have paid off in the most remarkable way. You've showcased not only your exceptional skills but also the true spirit of sportsmanship. Your hard work and determination have led you to this well-deserved triumph, and your achievement will be remembered for years to come. May this victory be just the beginning of a journey filled with even more accomplishments and successes. Well done, champions!